The Best Place To Buy Or Sell Second Hand Marquees - As Well As Other Related Equipment
Search
Showing 1 - 5 of 5 items
Price: £90 +VAT
Limited stock so first come first served
2 x 3m Gold, Blue, Ice White, Gold Brand New £120 each
Used £90 Each
2 x 6m Gold, Blue, Ice White, Gold Brand New £170 each
Used £140 Each See more items form this seller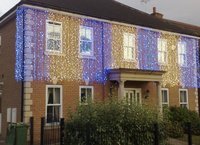 ---
Price: £90 +VAT
We have LED Curtain Lights for sale
Used but in excellent condition all lights working.
Each net comes with power lead and 8 function controller, nets can be connected together to run off one power lead. We have Blue, Pink, Ice White, Warm White curtains in stock.
Sizes are 2m width, and 3m drop, white rubber heavy duty cable, outdoor fully waterproof, can also be used behind marquee lining or backdrops
Only £90 per set few sets in stock leftSee more items form this seller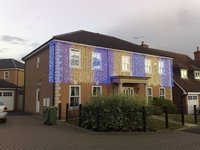 Price: £1.50 +VAT
10 and 3m lengths of fairy lights with numerous 3 and 6-way adaptors and 13A plugs.
All purchased from Essential Supplies, some brand new and still in box.
All in very good condition and well looked after. Would prefer to sell as one job lot
Click to see full listing and contact details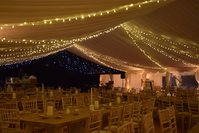 Showing 1 - 5 of 5 items