The Best Place To Buy Or Sell Second Hand Marquees - As Well As Other Related Equipment
Search
Showing 1 - 6 of 6 items

3m and 5m Boards & Extrusion * Roder/ Tectonics/ Coverspan * Wooden bearers for laying to contours * Wooden packing * Swan neck base plates * Steel sub flooring system for levelling floor * 3m Tectonics system * 5m Roder HTS system * Steel-deck sub floors for very uneven sites * Handrails, Balustrades and steps * We also carry a large stock of 8' x 4' ground guard style trackway
Friendly flexible service and hire rates
We carry a large stock of:
POA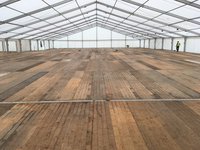 Pro-Track® is superior portable roadway, tough enough to withstand the heavy impact of trucks, aircraft, earth-moving equipment, machinery and cars while providing premium grass protection. This durable flooring can also be used as garage flooring tiles and temporary paths, is quick and easy to install and accommodates uneven ground.
Interlocking Flooring or Trackway PRO TRACK NEW
£11.50 +VAT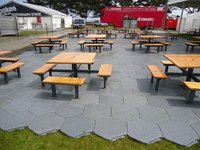 - wrekin concrete decking blocks are the ideal solution for temporary flooring
- cost effective - practical - reusable - easily transportable
- made from 18kgs of high strength concrete, ideal for flooring battens, no lasting damage caused
- discount available for larger orders
Temporary marquee flooring blocks
£5.21 ono including VAT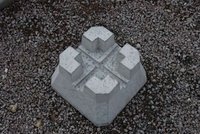 Used – some imperfections, but good usable condition.
We have a few thousand of these panels left available. Each panel has a surface area of 1.15m2 and weighs 23kg.
They are stacked on double pallets, 28 panels per double pallet, for a coverage of 32.2m2.
Click to see full listing and contact details
Heavy duty interlocking plastic panels used for vehicle hardstand, parking, roadway, trackway.

£85 +VAT ono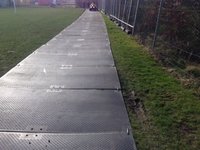 Showing 1 - 6 of 6 items