The Best Place To Buy Or Sell Second Hand Marquees - As Well As Other Related Equipment
Search
Showing 1 - 6 of 6 items

3m and 5m Boards & Extrusion * Roder/ Tectonics/ Coverspan * Wooden bearers for laying to contours * Wooden packing * Swan neck base plates * Steel sub flooring system for levelling floor * 3m Tectonics system * 5m Roder HTS system * Steel-deck sub floors for very uneven sites * Handrails, Balustrades and steps * We also carry a large stock of 8' x 4' ground guard style trackway
Friendly flexible service and hire rates
We carry a large stock of:
POA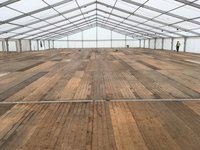 - wrekin concrete decking blocks are the ideal solution for temporary flooring
- cost effective - practical - reusable - easily transportable
- made from 18kgs of high strength concrete, ideal for flooring battens, no lasting damage caused
- discount available for larger orders
Temporary marquee flooring blocks
£5.21 ono including VAT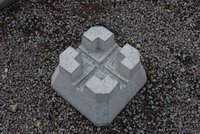 Used – some imperfections, but good usable condition.
We have a few thousand of these panels left available. Each panel has a surface area of 1.15m2 and weighs 23kg.
They are stacked on double pallets, 28 panels per double pallet, for a coverage of 32.2m2.
Click to see full listing and contact details
Heavy duty interlocking plastic panels used for vehicle hardstand, parking, roadway, trackway.

Showing 1 - 6 of 6 items