The Best Place To Buy Or Sell Second Hand Marquees - As Well As Other Related Equipment
Search

RRP £510
5W Tri-colour LED Pin Spot System is the mix light with six pieces lights, which is controlled by a digital 4 button & LCD Display.
This light bank has 6 RGB triple LED's
It has program saving function, the fixture will keep the same program as the last time when you re-open the light.
Visage 6 way Tri 5W LED Pinspot Bank In NEW CONDITION & boxed
£270 +VAT ono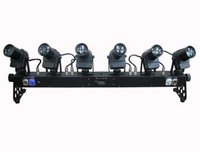 We are selling 4 x 3m long triangular truss straights with pinspots ready mounted on them, each truss has a minimum of 8 lights (a couple have 10) all wired in together, each truss can also be daisy chained.
Ideal for lighting table centres, bars, above dance floors etc.
Pin spot lighting on Trilite Truss
£999 +VAT ono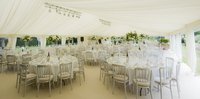 Pin Spots 6 X 3pin Spot Sets
£100 +VAT 6 x 4 way pin spot banks at £50.00 + VAT each.


Pin Spots Par 36.
£50 +VAT Showing 1 - 12 of 12 items